What Do You Think?
The Brill Building
Justin Bieber and Usher Face $10 Million Lawsuit
A U.S. appeals court has ruled that Justin Bieber and Usher must face a $10 million copyright lawsuit accusing them of copying parts of a song written by two Virginia songwriters, Reuters reports.
The ruling Thursday in Copeland et al v. Bieber et al revives a May 2013 suit filed by Devin Copeland, an R&B artist who goes by the name De Rico, and his songwriting partner, Mareio Overton. On a 3-0 vote, the 4th U.S. Circuit Court of Appeals in Richmond ruled that a lower court judge was wrong to dismiss the suit.
"The plaintiffs claimed that three versions of the song 'Somebody to Love' recorded by Bieber, Usher or both shared the beat pattern, time signature, and similar chords and lyrics with their song with the same name," Reuters reports.
[ My take: the songs have very little in common, other than the title. Which, by the way, is also the title of a Queen song AND a Jefferson Starship song. But the same time signature? Come on, the song is in 4/4 just like about 98% of popular music! I'd have to get a copy of the De Rico lyrics to see how similar they are, but I would say this just might be an attempt at a cash grab. Sorry, De Rico.]
The future of songwriting: How streaming is changing everything we know about making music
Sammy Cahn And The Miracle Of Songwriting
It's not a Steinway and it doesn't even have white and black keys. In fact, the composing instrument of choice for four-time Oscar-winning lyricist Sammy Cahn (1914-1993) wasn't even a piano. He used an IBM typewriter to create the words to such American song standards as "High Hopes," "All the Way," "Three Coins in the Fountain," "I've Heard that Song Before," "Let It Snow," "Call Me Irresponsible," "Come Fly with Me," "(Chicago is) My Kind of Town," "Love and Marriage" and dozens of others, mostly in collaboration with composers Jule Styne and Jimmy Van Heusen.
As Cahn explained to us in a 1981 interview in his Beverly Hills home, he began his musical education by writing parodies of popular songs while attending high school in his native New York City.
"The greatest exercise for a beginning songwriter is to write parodies," he said. "Education is a tool, especially for a man who deals in words. I started to read voraciously when I was very young and, funny enough, I think I know all the most important words."
Sebastian Bach Slams Former Skid Row Bandmates Over Songwriting Claims
Sebastian Bach is firing back at former bandmates who say they composed everything on Skid Row's early recordings without him. The singer says that the group's albums since his departure are proof that something is missing creatively.
"The biggest lie that those guys always tell is, 'We wrote all the songs on all the records,'" Bach told Dee Snider on his Snider Comments podcast. "If you listen to the Skid Row albums, and then you listen to the Skid Row albums without me, and then listen to my solo albums, that'll give you all that you need to know about who wrote what."
Bach joined Skid Row after their debut album had already been demoed by original singer Matt Fallon. Ultimately, those songs were re-recorded with Bach for Skid Row's five million-selling eponymous 1989 debut. He only received one co-writing credit, for "Makin' a Mess." Skid Row became the band's biggest-selling album.
How many songwriters does it take to change a chorus?
What does it take to write a pop song? Musically and lyrically speaking, it might not seem that there's much to it: two or three short verses, repeated choruses, a couple of hooks and melodic motifs, all wrapped up in about three minutes. Yet any examination of publishing credits would suggest that huge teams of people are involved in concocting even the most trite contemporary hit.
The current number one single in the UK, Cheerleader by Jamaican vocalist Omi, is credited to five writers, two producers and a remixer. All this for a bouncy bubblegum ditty rhyming "cheerleader" with "I need her". The whole top ten features 40 different writers and 19 producers. You have to ask, just how many songwriters does it take to change a chorus?
Nashville songwriters, publishers find hits outside of country
Nashville's status as more than just a country music town is well established in terms of bands and artists who have found massive success in recent years. Over the last year or so, songwriters and publishers have expanded the narrative.
Songwriters like Meghan Trainor, Trent Dabbs and Barry Dean have had recent smash pop hits. Publishing companies focusing on more than country have set up shop here. Established publishers are pairing successful country writers with their pop counterparts from Los Angeles and New York.
And, most recently, Sony/ATV became the first major publisher on Music Row to add a director of A&R for non-country songwriters with the hiring of 25-year-old wunderkind Mark Abramowitz.
Vance Joy reveals rules for songwriting as Riptide breaks ARIA chart record
The world cannot get enough of Riptide.
The song that put Vance Joy on the map has just broken another ARIA record, overtaking Lady Gaga's Poker Face and The Black Eyed Peas' I Gotta Feeling to post 107 consecutive weeks in the chart's top 100.
The Melbourne singer-songwriter's track, recorded at Red Door Studios in Brunswick, entered the ARIA charts on April 29, 2013 and spent 45 weeks in the Top 50. It went platinum more than five times.
It wasn't just a "Party in the U.S.A" for Miley Cyrus!
Although the "Adore You" singer released the mega-hit song in 2009, she wasn't the only artist to benefit from the song's catchy beat and lyrics. British singer Jessie J actually penned the hit all those years ago and now admits that royalties helped keep a roof over her head!
"You've got to write songs, that's where the money is, being an artist. "Party In The USA" paid my rent for, like, three years," she told Glamour magazine. "Actually it was way longer than that. That's where I get most of my money. I write songs. I'm a singer. I love endorsements and stuff, but that's all added on."
Read more here…
Ne-Yo warns: 'American songwriting is on the verge of collapse'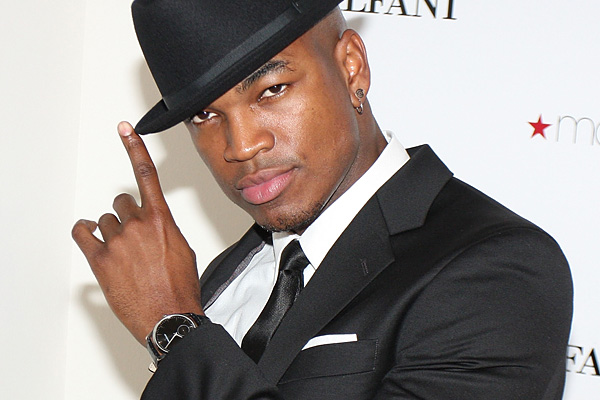 Ne-Yo has raised concerns over how American songwriting will be able to sustain itself in future in the face of "antiquated consent decrees" that have "enabled streaming companies to enjoy billion-dollar revenues at [the] expense" of the songwriting community.
The R&B singer/songwriter says arguments used by services such as Spotify and Pandora in defense of their royalty rates, who claim to be directing consumers away from piracy, are "offensive and inaccurate".
In an op-end featured in Roll Call, Ne-Yo, as someone who earns both performance and songwriting royalties, explains what he sees as a "nonsensical disparity" between publishing and label income.
"It takes about 1 million streams for a songwriter to see $90, and multiple writers often split that share," he said. "Songwriters see the smallest fraction of royalty payouts because we are limited in how we can negotiate.
"Meanwhile, record labels and recording artists often earn 12 to 14 times more than songwriters for a stream of the exact same song. As an artist who has experienced both sides of this split, I can personally speak to the nonsensical disparity between these different incomes." READ MORE…
Adam Levine 'The Voice' Exec VP to Produce NBC Songwriting Competition Show
NBC's next big music show could come from those who've helped make The Voice a hit.The latter's executive producer Audrey Morrissey and coach Adam Levine are teaming with Grammy Award-winning songwriter Dave Stewart on a pilot called Songland. The project is predicated on the simple premise that the songwriter is king in the music business.
While artists make money on songs that they record, songwriters have multiple avenues and points at which they can generate hefty revenue from their works. If ultimately ordered to series, Songland will pull back the curtain on the song marketplace and the power brokers within it. The project is expected to feature everyday people with compelling stories who get the opportunity to pitch original compositions to the music industry's biggest producers and artists, all hunting for the next global smash. READ MORE…
Songwriting: It seems to me, I've heard that song before
Songwriting credits are, as we know, not always to be trusted. Since the dawn of music publishing, there has always been a manager or an agent or a well-connected representative of organised crime willing to take a small cut of a song's royalties, in return for services rendered or threats not carried out.
Who actually wrote any song? Well, we know that Bob Dylan wrote Subterranean Homesick Blues, but after that it gets a little murky. Lennon-McCartney songs, after the first couple of albums, were written by John Lennon or Paul McCartney but rarely by ­Lennon-McCartney. The Verve's Bitter Sweet Symphony, notoriously, sampled more of Andrew Loog Oldham's orchestral version of The Rolling Stones'The Last Time than it probably should have, and thus the song carries the credit ''Jagger-Richards-Ashcroft'', with the two Stones getting 100 per cent of the money and Verve's Richard Ashcroft having to make do with a slightly disappointing 0 per cent. Allen Klein, that legendary enforcer, insisted on the full whack or the record would have to be withdrawn from the shops. Remember records? Remember shops? READ MORE…
Who is Joni Mitchell? Everything you need to know about legendary singer
Fans of legendary singer Joni Mitchell have sent their best wishes after she was found unconscious at her LA home and rushed to hospital. (Ed. note – it has been determined that Joni was not unconscious, but that is what was reported on her website which is run by a fan.)
A statement on the star's official website said her management were awaiting official word on her condition.
They said she had "regained consciousness on the ambulance ride to an LA area hospital" and is "currently in intensive care undergoing tests and is awake and in good spirits.
Supporters of the star have been asking people to pray she will pull through as she remains in intensive care and Twitter has been flooded with kind messages.
As we await more news on the star's condition, we've compiled everything you need to know about the talented artist. READ MORE…
Sir Paul Reveals Songwriting Tips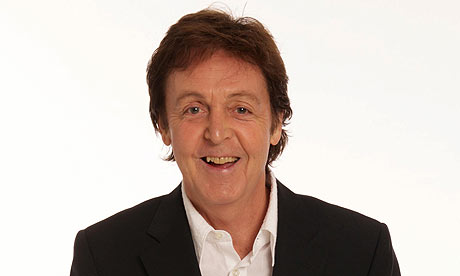 Sir Paul McCartney has revealed where he finds inspiration to finish writing some of his songs – in the toilet.
The former Beatle, 72, disclosed how he goes about songwriting – and why he avoids penning tracks about sex – in an interview with Q magazine.
And he also hinted that his US wife Nancy Shevell was left unimpressed by his latest collaboration with rapper Kanye West, because of the song's use of "the n-word".
McCartney, who is famed for being one of the greatest living singer-songwriters, told how he begins writing with any "first line" even "if it's rubbish…to get started".
Asked whether he had ever felt shy about playing someone a new song, Sir Paul told the magazine: "Shy, embarrassed, yes, if it's not finished."
The star, who penned his first song when he was 14, added: "The trick is to go off on your own and finish it.
"Go into the toilet – toilets are good. Separate yourself."
'Uptown Funk' is my most inventive work till date: Mark Ronson
Q. How did music become an inspiration – big enough to achieve success, including the highest recognition at the Grammies?
A. Well, music was always passion for me since I used to watch SNL (Saturday Night Live) show at the age of four. Uptown Funk, by far, is my most inventive and vibrant work till date. I always think because with my own albums, I'm not like a singer-songwriter who likes to sit down and get 10 songs, and you know it's there. I have to have a strong concept when I start the record because you know there are other people contributing music and lyrics sometimes.
Q. What was the driving theme to make Uptown Special? How did your background shape this sound?
A. As a whole, the album is inspired by my musical beginnings. As a teenager growing up in New York City in the early '90s, I gravitated towards Hip-Hop, Funk, Soul and R&B. We thought of going on a road trip to explore US driving through New Orleans, Baton Rouge, Jackson, Memphis, St Louis, Little Rock and Chicago. We thought of capturing all our experiences throughout the journey to create the album.